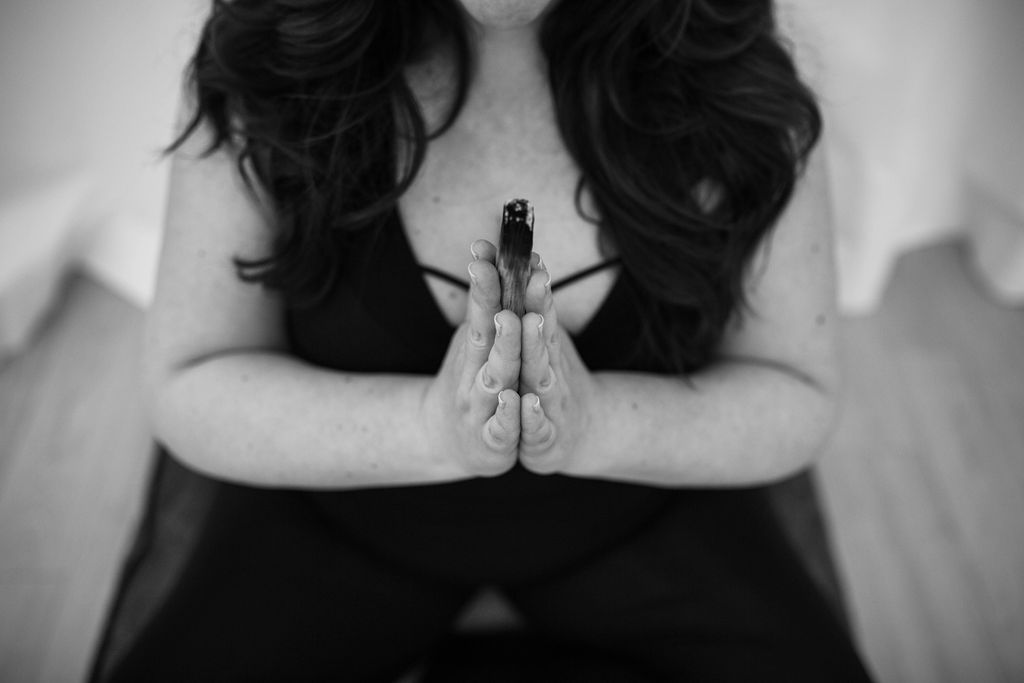 A heart of gold, a soul of compassion and a mind that heals – that's Nadine. You feel her energy the minute you meet her – exhaling all your worries and easily sinking into the work you need to do. Nadine has this incredible coaching approach that is grounded in empathy and transparency to help you unpack and address the things that are challenging and get clarity in seeing the potential that is in front of you. She truly is one of a kind. – Daria Dolnycky, Partner at Deloitte
'Nadine is pure magic. I wasn't sure what to expect out of Reiki – but after the first session I was fully in. I've been to Nadine through good times and bad, and each session is worth its weight in gold – I feel like a different person every time I leave; buzzing with positive energy.  You literally feel your self vibrating after a session with Nadine.  And consistently, positive energy always attracted positive outcomes in my life. I recently tried distance Reiki with Nadine and it was a powerful experience and hard to describe other than intense and powerful.  Nadine is the real deal – for anyone considering reiki, I can't recommend anyone better that I would trust to help me find alignment and get centered.  She is simply amazing.' – Karla Congson, CEO & Founder OpenGravity
'I was a bit lost & did not know I needed Nadine's Soul Soothing Program until I took it (& it was perfect). The answer I needed to finding tools/understanding in creating good sleep, meditation, yoga, self-care & self-love. Nadine is the ultimate guide, listening to the group & intuitively knowing where to take us. If you want to "shift" your life & see a difference, you need to do this program. I can't recommend this program highly enough. Do it. Do it for yourself. Do it to thrive in your life & just. feel. good."  – Jenn P (46) Business Owner
'Nadine is a highly intuitive Reiki, Yoga, and Wellness practitioner. She's a heart centered person who generously shares her gifts with her clients. In my Reiki session I felt safe, calm, and taken care of. Nadine shared phenomenal information during our debrief that was incredibly helpful. In her Yoga classes, I reduce stress, stretch my body, and find inner balance. I highly recommend Nadine to help you find your own stillness, and the answers you seek will be revealed.'  – Beth Y.
 'I have enjoyed the Yoga Nidra sessions and have found that my sleep has improved a lot when I use the meditation methods you have taught me. Being a retired senior living alone, I have a lot of "still" time and not much stress in my life anymore. However, over the years my sleep patterns have become quite erratic, but since practicing Yoga Nidra I have found that the majority of time, I am able to drift off to sleep faster and there are far fewer interruptions or sleepless nights. I have even found that I am dreaming (pleasantly) a lot more.' – Nancy S.
'Nadine has an incredibly warm, calm and comforting energy. She is a gifted Reiki Practitioner and through the healing of just one session with Nadine, I felt brightness in my heart and clarity in my mind. My initial session with Nadine left me equipped to make very positive life altering decisions. Nadine is the full therapy package, and everyone needs her in their life!' – Julie S.
'Nadine simply wowed me from the minute I stepped into the room to the days to follow as I thought about my experiences in the session. I have had many Reiki sessions but this one truly blew my mind. She has such an incredible gift and I highly recommend, even to the most skeptical about Reiki, it will change you in the most positive way. Her use of oils, crystals, touch and the beauty of the room all made for such a powerful experience. I have had quite a few Reiki sessions but this one truly left a profound mark on me. Nadine was so informative and brought awareness to so many things that need to be addressed and healed in my life. She has such a gift and I couldn't recommend this experience more!' – Rachelle W.
'Nadine is nothing short of magical. She creates a space where you feel supported, cared for and at ease. Her ability to understand where you are at without knowing the details is truly a beautiful gift that is rare to find. I'm so looking forward to continuing to grow and heal with her.' – Erica C.
"It was my first experience with Reiki and from the moment I walked in to the calm oasis that Nadine has created, I felt immediately relaxed. The process was well explained beforehand, so I knew what to expect and I would thoroughly enjoy my session, which I did tremendously! The aromas, the serenity and Nadine's natural "magic touch" made this a wonderful, peaceful treatment. I will definitely be back for more!" – Julie P. 
"It was my first Reiki Session, so I didn't really know what to expect.  I'd heard of it before through friends, so I knew little about the experience.  Nadine took any fears I had and created a very relaxing experience.  I've known Nadine for years and have always known that she was very intuitive and nurturing, so the session was just that.  She pinpointed exactly what was going on throughout my body but also, the session along with her guidance allowed me to really take note to those areas.  It was relaxing, informative and I will definitely go back to see her again.  Her space is so beautiful and inviting." – Sonia K.
"I had not had a Reiki experience before my first session with Nadine. I had no idea what to really expect, nor did I have my heart set on any specific outcomes. Her tranquil and kind demeanor made it easy to slip into our session where I felt calm and at ease. Afterwards, Nadine and I exchanged thoughts about my Reiki experience, helping me weave together the emotional states and feelings I had just encountered. I have been steadfast in my belief of the mind, body and spiritual connection. Nadine's knowledge and working understanding of the Chakra system helped make sense of it all. Looking forward to my next treatment." – Farah K.
"Oh my goodness Nadine. You are magic. I feel better than I have in weeks. Will be looking forward to your class all week! I can't believe how much I needed that, so happy." – Helen B.